Metro Edge Debate and Speech Club - An NCFCA Affiliated Club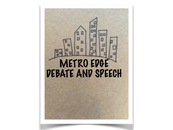 Metro Edge Debate and Speech Club - An NCFCA Affiliated Club
Promoting excellence in communication and personal integrity with the goal of glorifying God.
Metro Edge Debate and Speech Club - An NCFCA Affiliated Club
Metro Edge Debate and Speech Club - An NCFCA Affiliated Club
Metro Edge is a debate and speech club for homeschooled students in the Minneapolis/St. Paul metro area and surrounding suburbs. Membership is open to homeschooled students between the ages of 12 and 19 years old by September 1 of the upcoming competition season. Members must be affiliated with the National Christian Forensics and Communications Association (NCFCA)* speech and debate league. (please see www.ncfca.org for affiliation information). Metro Edge is parent sponsored and parent/student run. Our vision is to promote leadership among youth, while still maintaining parental involvement. The club provides the opportunity to learn and exercise analytical and oratorical skills, addressing life issues from a Biblical worldview in a manner that glorifies God.
"Let no one look down on your youthfulness, but rather in speech, conduct, love, faith and purity, show yourself an example of those who believe." 1 Timothy 4:12
Debate and Speech Events
The NCFCA offers two different styles of debate. Team Policy debate involves two teams of two members. Each team either advocates or opposes a resolution that calls for a change in existing policy regarding a political issue. In Lincoln Douglas Value debate, competitors debate one-on-one to create a clash of competing values.
• 2017-18 Debate Resolutions
• o Team Policy – Resolved: The United States should significantly reform its policies regarding higher education.
• o Lincoln Douglas – Resolved: Nationalism ought to be valued above globalism.
The NCFCA offers eleven different speech events.
• 2017-18 Speech Events
• Continuing Events: • Apologetics • Biblical Presentation • Biographical Narrative • Extemporaneous • Duo Interpretation • Illustrated Oratory • Impromptu • Open Interpretation • Original Interpretation
• Returning/New Events: • After Dinner Speaking • Original Oratory
The primary focus of the club is to study and practice NCFCA debate, and to study, discuss and practice the various speech events.
NCFCA descriptions of each event can be found at www.ncfca.org.
Club Meeting Location and Time
The Metro Edge Debate and Speech Club meets at a church in the metro area.
Meetings are currently the first, third and fifth (if there is one) Monday of each month beginning September 18, 2017 through the end of the NCFCA debate season (usually around the end of May) from 11:00 a.m. - 2:00 p.m..
Our meeting location does have appropriate space for younger sibling care. Families with attending small children will take turns covering childcare.

Student Commitment
• Students are required to attend the club meeting.
• Students are responsible to complete the required research/homework. The amount of time required will vary depending on the interest of the student, but at least two hours per week of outside work is expected. Students are required to research the debate topics and to share their research and cases with club members. Access to the internet is necessary.
• Students will agree to attend/participate in at least one practice tournament and the Minnesota Qualifying tournament. There will be at least one one-day practice tournament held in Minnesota. Multiple three-day tournaments are held throughout our region (NCFCA Region V) during the competitive season which runs from January-May. Exceptions may be made for first year students if cleared with their partners. Students are expected to remain on-site for the duration of the tournaments that they choose to compete in. The tournaments are usually held from 7:00 a.m. to about 10:00 pm each day.
• Students will assist in recruiting judges for all practice tournaments and all NCFCA events hosted in Minnesota whether or not they are participating.
Parent Commitment
Debate and Speech club is not a drop-off activity. Maximum parental involvement is required to assure the success of the club.
• At least one parent/chaperone must accompany their student for the duration of each club meeting in order to provide feedback to the students and assist with any other club needs. (Exceptions may be made at the discretion of the administrator)
• At least one parent/chaperone must accompany their student for the duration of the practice tournament to assist in judging and other tournament needs.
• If student competes in a three-day tournament at least one parent/chaperone must accompany their student for the duration of the three-day tournament to assist in judging and other tournament needs.
• Parents will assist in recruiting judges for the practice tournament/s and the Minnesota State Qualifying Tournament.all NCFCA events hosted in Minnesota.
Club/Tournament Expenses
• Club fees are $75.00 for the first student in a family and $25 for each additional competing student. This fee and a club membership form will be due at the first meeting.
• NCFCA affiliation dues are $100/family if paid prior to Sept. 15 or $125.00 after this date.

• Metro Edge utilizes the NCFCA speech curriculum (http://iew.com/shop/products/n... ) about $50.00
• Metro Edge utilizes the NCFCA TP debate curriculum - to be released on September 30, 2017
• Metro Edge utilizes the DFW LD debate curriculum - (https://dfwspeechdebate.com/en...) $54.00
• If you choose to purchase source books, debate cases and briefs relating to the current resolution, they range in price from $15-$50 and are available in the fall.
• Families will be asked to help provide snacks for two meetings per year.
• Tournament fees range from about $50 to $75 per student per tournament. Other tournament expenses to consider include proper business attire (please see the NCFCA website for dress code details), and travel, food, and hotel costs if competing in other tournaments in the region.
Q&A's
1) If I participate in Team Policy Debate can I choose my own partner?
Students are free to form their own partnerships within our club. In October students seeking partnerships will submit their goals for the season and their partner preferences. The administrator will prayerfully consider requests to determine partner matches based on the information provided by the students with the idea of benefitting the club as a whole. Therefore, student partner requests are considered but their preferences are not guaranteed. Partnerships are formed with members of our club. If we have an odd number of debate participants we will seek other partners from outside our club. Once formed, partnerships are for the full competitive season. Past partnerships can be formed again but neither partner is obligated to do so.
Some things to consider when choosing a partner:
Club Commitment. Do you want to only be active in the club a few months, go to only 1 or 2 practice tournaments, or qualify for the Region V Tournament and hopefully onto Nationals?
Geography. Does your perspective partner live near you?
Opposites. Opposites can make good teams. Are you more technical and detail oriented or more artistic and talkative? Do you like to solve puzzles and fix problems or are you more humorous and dramatic?
2) Can I participate in speech only?
Yes, students are highly encouraged to participate in both speech and debate. However, students may choose to participate in either debate or speech only.
3) Is the club affiliated with a specific denomination?
Our members compete in the NCFCA speech and debate league, a Christian homeschool league. Our primary goal is to train students to be able to engage the culture for Christ in a manner that pleases God.
Code of Conduct
Dress Code: Clothing should be neat, modest, and appropriate. Clothing should be appropriately sized - not too small and not too large. A student should not be dressed in such a way as to draw attention to his/ her body, but to respect and honor God, themselves and others.
The administrator of this club reserves the right to expel any student for behavior or attitude deemed inappropriate.
*The National Christian Forensics and Communications Association (NCFCA) did not contribute to the creation of this site, and does not specifically endorse this website.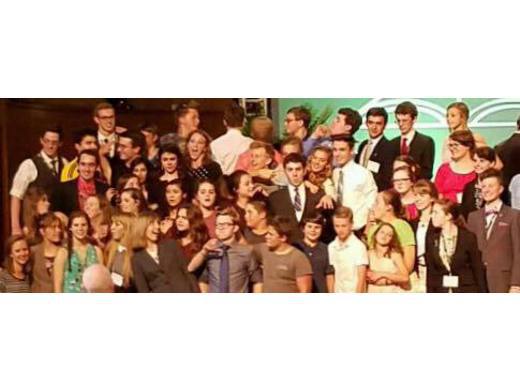 Region V Fun
Follow the site to get the latest news and results straight to your email
Weather
minneapolis, minnesota
Clear

0 MPH N
73% humidity
Sun

76°F
67°F
Mon

74°F
67°F
Tue

70°F
63°F
Wed

83°F
70°F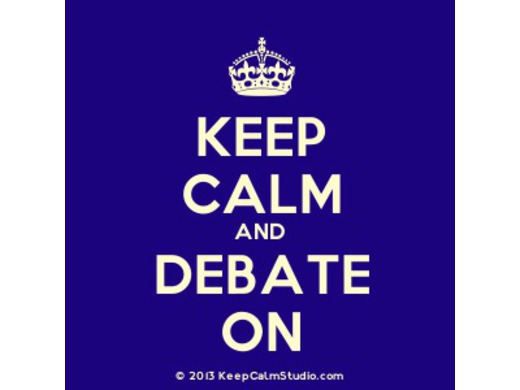 Debate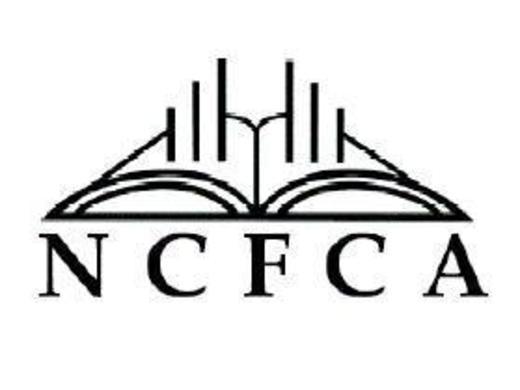 NCFCA
National Christian Forensics and Communications Association
Contact List

Julie Jensen Johnson
metroedgedebateandspeech@gmail.com

Calendar
| Mon | Tue | Wed | Thu | Fri | Sat | Sun |
| --- | --- | --- | --- | --- | --- | --- |
| | | | | 1 | 2 | 3 |
| 4 | 5 | 6 | 7 | 8 | 9 | 10 |
| 11 | 12 | 13 | 14 | 15 | 16 | 17 |
| 18 | 19 | 20 | 21 | 22 | 23 | 24 |
| 25 | 26 | 27 | 28 | 29 | 30 | |